How to save more money??
Follow these steps shows below to get more discounts and save more money. HAPPY SHOPPING.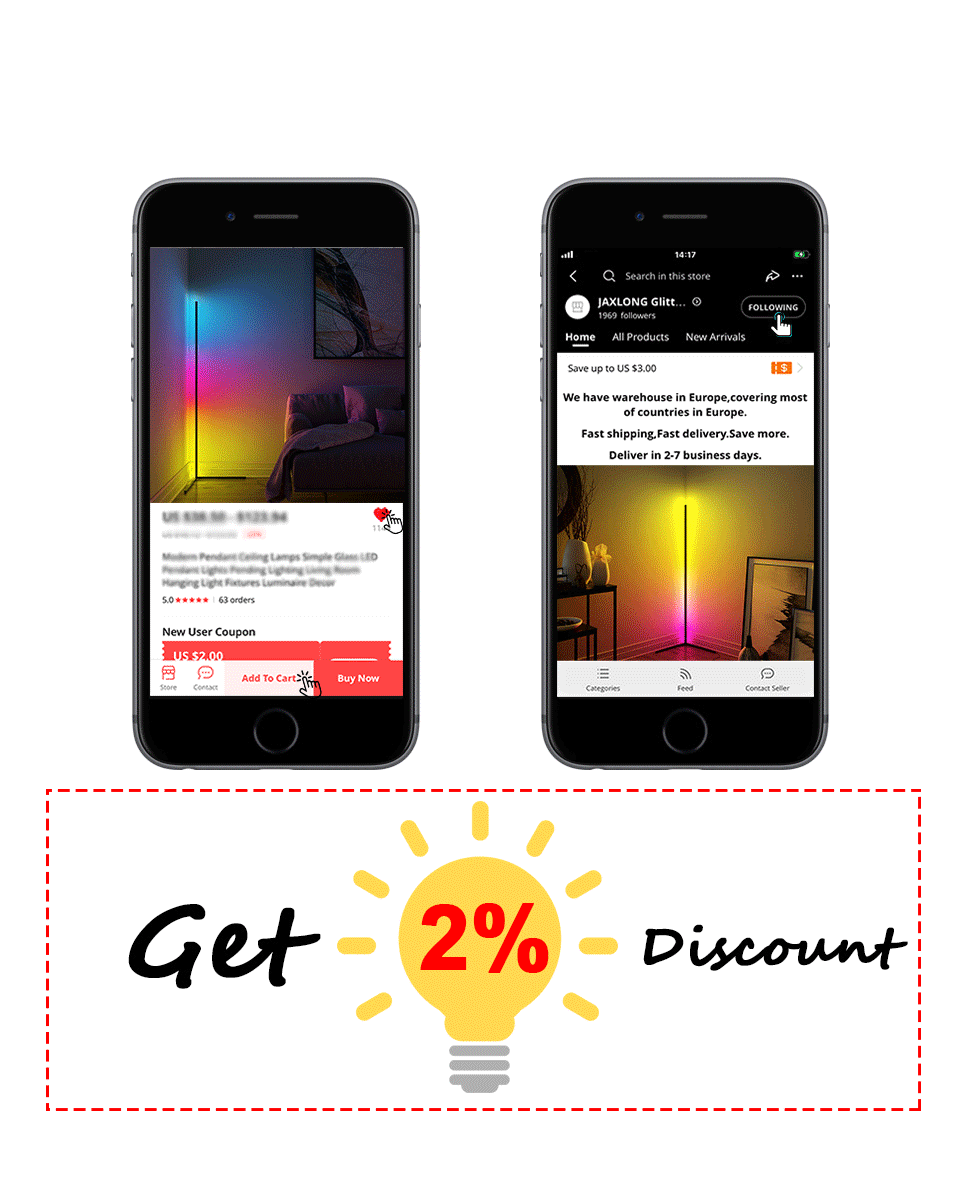 Description:
Corners are a part of every room, most of them are empty. The beautifully designed space saving CORNER LAMP fits discreetly and perfectly into corners. A true mood lamp, create the ideal ambience. "The Corner lamp is an amazing lamp, a true game changer in lighting." Colour Changing Dimmable Remote Controlled – up to 30m signal Mood Setting 16+ million colours 350+ multicolour modes/effects
Specification:
+ Material: Aluminium + Height: 140cm / 55″ + Leg length: 40cm/ 16″ + Light: 20 W LED + Dimmable + Lamp life: 25,000+ hours + Input voltage: 100-240V / 20W / 50Hz + Power cord length: 250cm / 98″ + Assembly Required – very easy + Universal Worldwide Adaptor Included – suitable for worldwide use
Normal Option For This Lamp
If you want normal light for this corner floor lamp,please click the picture as below.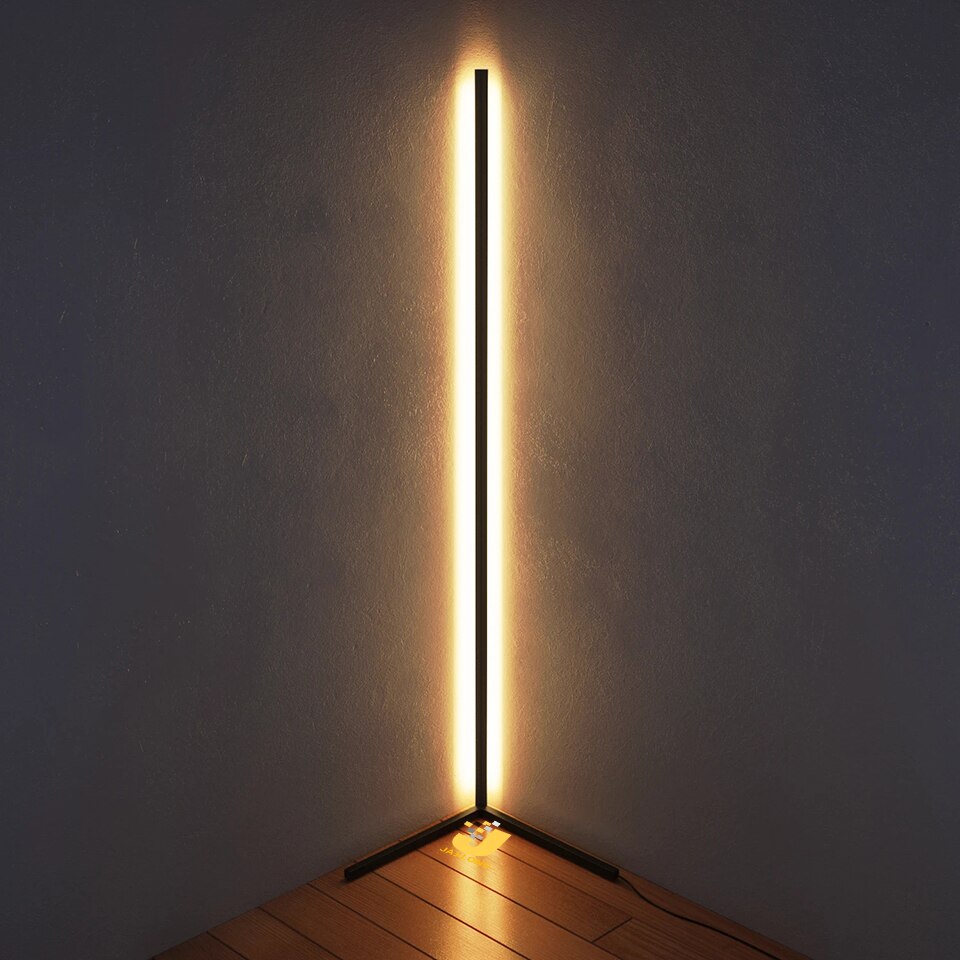 Real Photos demonstration