Whether you are looking for a lighting fixture to grace your foyer, set the tone in your dining room, or add character to another room in your house, chandeliers are the classic choice for making a big impression. Today's modern, contemporary, and transitional styles offer an ever-expanding array of fixture designs. In addition to style and materials, there are a variety of other factors to consider when selecting your ideal chandelier, including size, light output, type of light source, dimming options, and more. In order to help you narrow down the choices, here are answers to some of the most commonly asked questions relevant to buying a chandelier.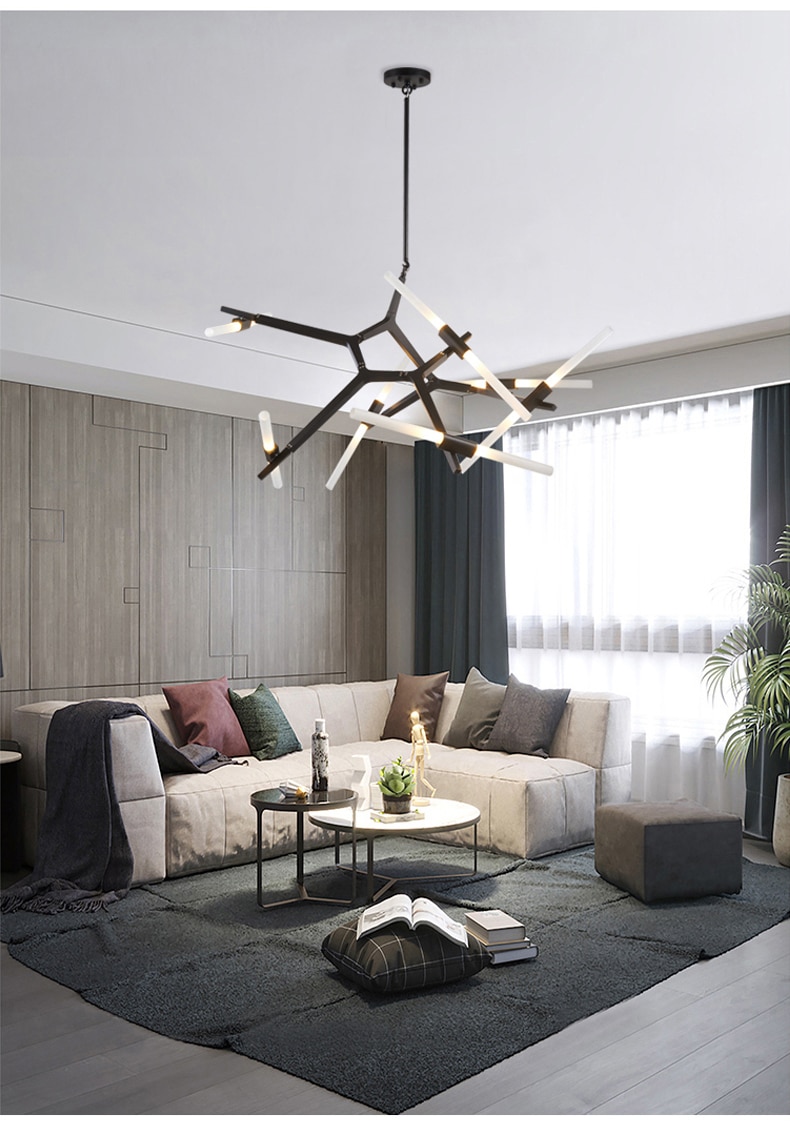 What should I look for when searching for my ideal chandelier?
Aside from style, the three main factors to selecting a chandelier are: size/scale, direction of light output (glare versus glitter), and control (dimming).
Having something too big or too small can result in a disproportioned look in your space. A 30″ tall chandelier hanging in the middle of the room with 8′ ceilings will feel extremely low in the space and look strange. If you buy something too small, the piece may seem dwarfed by the room. When in doubt, it is better to err on the larger size, since chandeliers are statement pieces.
Use the following "rule of thumb" method to size your chandelier to be the focal point of a room (wherever it is not installed above a table or counter).
Measure the length and width of the room in feet.
Add those two numbers together.
The sum of those two numbers should be the diameter of your chandelier in inches.
This is just a guide, but it does provide a place to start. Try our Chandelier Sizing Tool to easily find the right sized chandelier for your space.
You also want to make sure that the light coming out of the fixture isn't glary. There is nothing worse than sitting at a dining room table with the glare of a bright bulb coming at your face. What direction is the light going? Are the bulbs concealed or exposed? If the bulbs are exposed, you should consider adding a dimmer to your chandelier to control the light output.